Mounting your jigsaw puzzle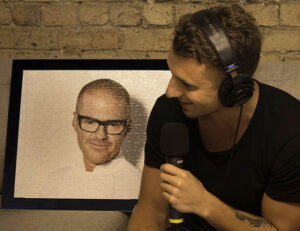 Have you ever thought about hanging your jigsaw puzzle?
Wall mounting your puzzles is a fun and creative way to showcase your completed puzzle and add some personality to your home decor. It's also a fantastic way to preserve your puzzles and keep them in good condition. Here are some tips for wall mounting your jigsaw puzzles:
1. Choose the ideal puzzle image.
Choose an image with the best colours or theme that would suit the room that you would like the puzzle image to be mounted in.
2. Determine the size of your puzzle.
Before you start mounting your puzzle, you'll want to determine the exact size of the finished puzzle. This will help you choose the right size of frame or mounting board.
3. Choose a mounting method.
There are several ways to mount a puzzle on the wall, including framing, mounting board, adhesive sheets, and puzzle glue. Each method has its own set of pros and cons, so be sure to choose one that fits your needs and preferences.
4. Prepare your puzzle for mounting.
Before you start mounting your puzzle, you'll want to make sure it's clean and free of any dust or debris. You can use a soft brush or cloth to gently remove any dirt or debris from the surface of the puzzle.
5. Mount your puzzle.
Once you've chosen your mounting method and prepared your puzzle, it's time to mount it on the wall. Follow the instructions carefully to ensure that your puzzle is securely attached to the wall.
6. Display your puzzle.
Once your puzzle is mounted on the wall, you can add some finishing touches to your display. Consider adding a frame or a mat to give your puzzle a polished look. You can also add some lighting to highlight your puzzle and make it a focal point in the room.
In conclusion, wall mounting your jigsaw puzzles is a creative and fun way to display your completed masterpieces. With a little bit of preparation and some careful attention to detail, you can create a beautiful and unique display that showcases your love of puzzles and adds personality to your home decor.
Here is a video on one way to frame your puzzle from Frames Now https://youtu.be/SdhFxHXp1yU