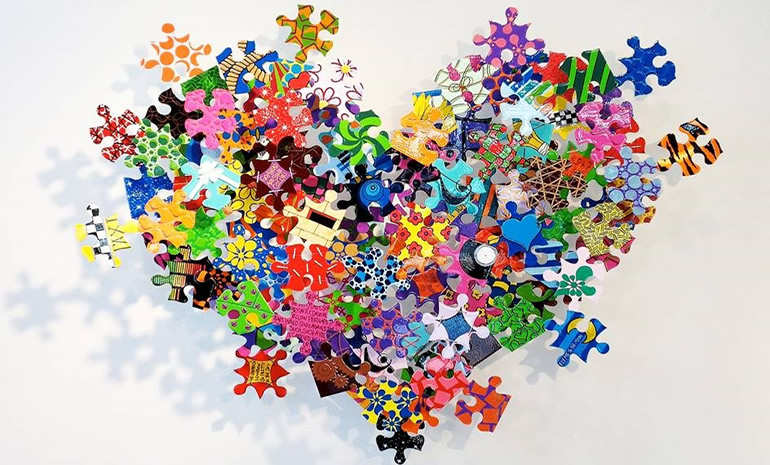 Why Buy from us?
Ordering from us is EASY AND CONVENIENT
We specialise in providing you with easy and affordable gift ideas that you can purchase without having to leave home. This is especially helpful if you have children as you don't have to drag them to the shops or try to distract them while you hide their present in a trolley.
Puzzle prices start at just $6.00 but your friends and family will think they're priceless.Most importantly, imagine the "wow" factor when opening your unique and highly personal gift. It will be a talking point for years. And yes! We make 500 and 1000 piece puzzles perfect for special occasion birthdays, anniversaries, Christmas gifts, marriage proposals, the person that has everything, and puzzle enthusiasts.
OUR UNIQUE SERVICE
We guarantee our work. We regularly communicate with you and advise you about the picture you've chosen for your puzzle. If you're image isn't ideal for the puzzle you'll know well before the end result. You always have the option to change the image so that it's perfect for what you want.
We email you a proof of your puzzle for you to approve before production so that you have complete confidence in the quality of the end result. You get to visualise the actual product before you receive it and have the opportunity to make changes so that you are 100% happy. If for any reason you're unhappy with the quality of the puzzle you receive, all you have to do is contact us and we'll replace it at no cost to you .
Our products are of the highest quality.
Our puzzles are made of 100% recycled puzzle board which is thicker than standard puzzles to ensure your pieces will be stronger.
Puzzles are made within 1-3 business days from your confirmation.
We laminate our puzzles with a beautiful glossy laminate which will bring out the stunning colours from your image and to avoid smudged/dull images.
Our gift box is not only unique with Its magnetic lid but it is very thick and strong and looks fantastic.
What do we offer?
FREE – TEXT
FREE – EDITING to ensure your image is as clear and sharp as possible
FREE – PROOF to ensure that you are 100% happy with the end result.
FREE – CHANGES – you can request changes to text style and colour, Cropping etc.
We offer services you'd usually expect to pay for at no extra cost. This means that you don't have to worry about the price adding up because of editing, including a few words, or making changes once you've proofed your puzzle. You can be certain from the outset that it suits your budget (no surprises) and that you'll receive a beautifully edited image even if YOUR photo isn't perfect.
OUR PUZZLES MAKE AN IDEAL GIFT FOR MANY OCCASIONS
Jigsaw puzzles are ideal for many occasions, from birthdays, Mother's and Father's Day, anniversaries, corporate product launch and the list goes on…….
A jigsaw puzzle is ideal for wedding gifts for your guests. Imagine your guests surprise when they sit down at their tables waiting for you to arrive and they see a box with a photo of the bride and groom and when they open the box they see a 10 piece jigsaw puzzle in pieces. They can then put the puzzle together while they wait for you to arrive and at the end of the night they can take their keepsake wedding puzzle gift home with them. How cool is that!
A personalised jigsaw puzzle is a great gift for friends, family or a great Kris Kringle gift for staff.